JAN - FEB 2019 Classroom 2422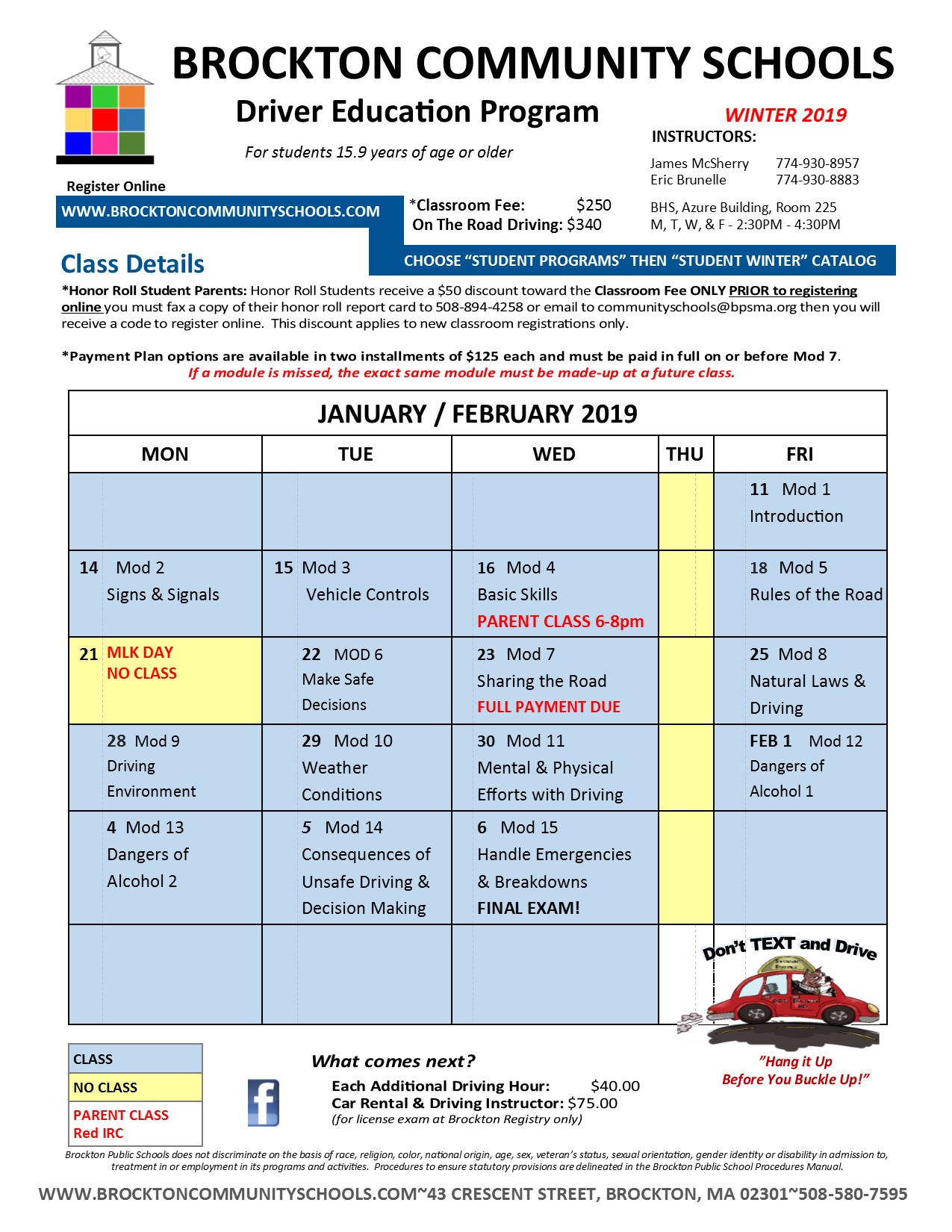 The class will take place at BHS in the Azure Building, room A225.
Classes with insufficient enrollment are subject to cancellation. Brockton Community Schools is not responsible for lost or stolen personal property including any type of electronic device. Students who carry these items do so at their own risk.
Sessions:
15
Dates:
1/11/2019 to 2/6/2019
Meeting Times:
Monday 2:30 PM - 4:30 PM
Tuesday 2:30 PM - 4:30 PM
Wednesday 2:30 PM - 4:30 PM
Friday 2:30 PM - 4:30 PM

Location:
Brockton High School Room A-225
Instructors:
Eric Brunelle
Jim McSherry

Fees:

$250.00
(Class Fee)

Payment plan available
Related Class Offerings