SNAP Saturday 2441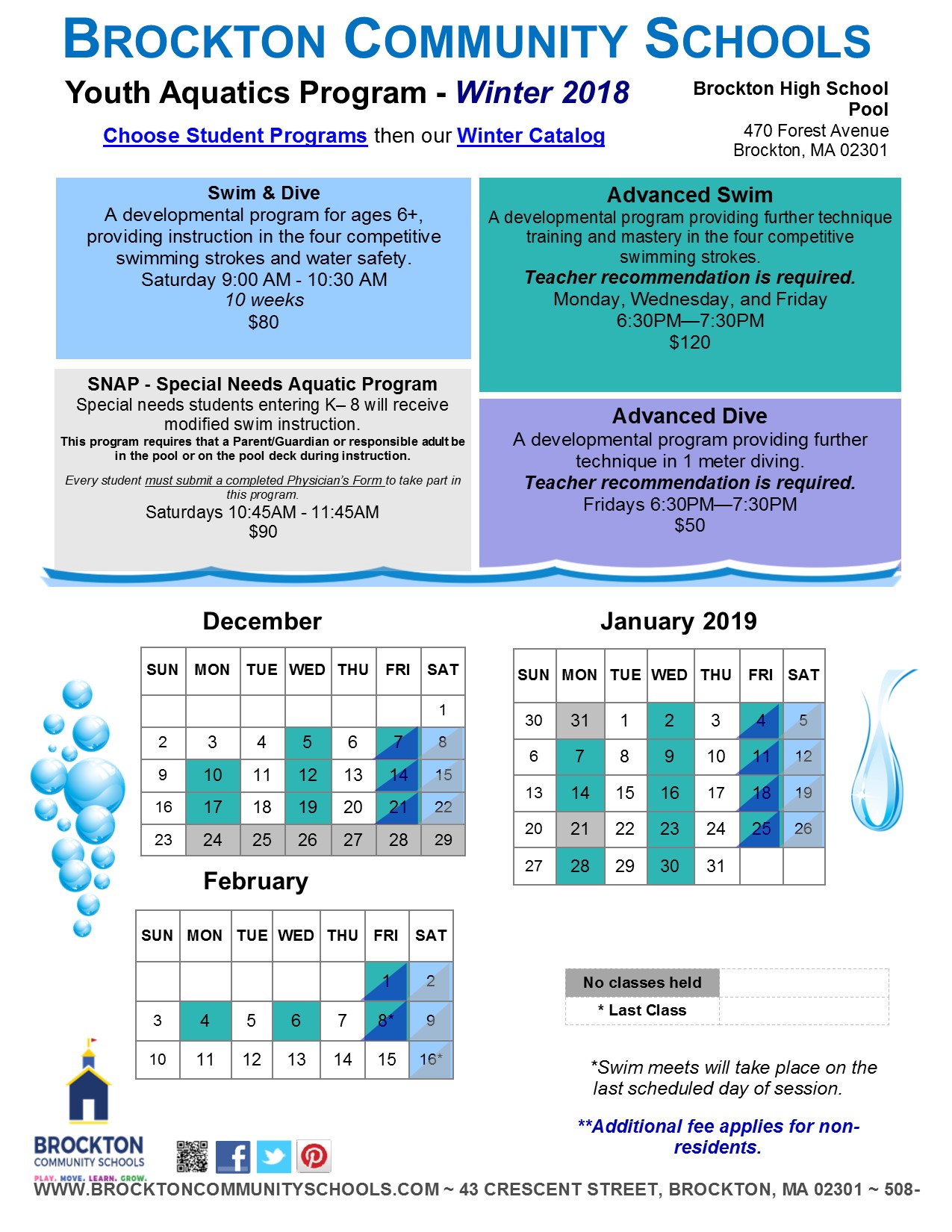 This program is geared toward Special Needs Students in grades K-8
Students entering K– 8 will receive modified swim instruction. Students will learn about water safety, basic swim skills and techniques.
This program requires that a Parent/Guardian or responsible adult be in the pool or on the pool deck during instruction.
Every student must submit a completed Physician's Form to take part in this program.
PLEASE UPDATE YOUR CHILD'S PROFILE PRIOR TO REGISTRATION.
Sessions:
10
Dates:
12/8/2018 to 2/16/2019
Meeting Time:
Saturday 10:45 AM - 11:45 AM

Location:
Brockton High School Pool
Instructor:
Michelle Zachary

Fees:
Related Class Offerings